Celebrate Life with these
Exhilarating Calendars for all Breeds of Dogs





Exceptionally Cute and Colorful Dog Calendars featuring
almost every single breed of dog you can imagine.
These Dog Calendars are chock full of Delightful
pictures you will Love.



These Beautiful Dog Calendars
make Great Gift Ideas for any dog lover,
or.....as a special treat for you.







So Brighten up your day and order a
Dog Calendar Online today





All Dog Calendars You will Find Here



You can choose from a huge selection of

Dog wall, desk, mini, and mini wall Calendars
plus dog planners, planner books, daily planners
and much more.



To Buy Any Dog or Animal Calendar Select the
Dog Calendar banner shown above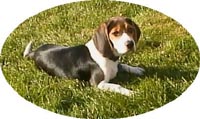 Dog Breed Specific Gift Items for All Dog Breeds


Return To Index of All Dog & Animal Calendars

Gorgeous Stuffed Plush Dogs



Good 4 what Ails You - Pet Newsletter



Page by: Tippy & Alfred


Copyright © 2004/2008
Choose To Prosper