Peter Cottontail would think these Calendars
with Rabbits are just Dandy



Did you ever believe that calendars with
Rabbits could be so Adorably Cute and Precious? Everyone who
gets one of these Rabbit Calendars simply finds them to be such
a Delight to look at.



Our Rabbit Calendars are Amusing and Fun to have
for any person who raises rabbits for a hobby, for 4 H,
or for meat, or simply just likes to look at rabbits.


If you like rabbits, be sure to check out our
Rabbit Care and Rabbit Fun Stuff Pages


You'll make someone smile every day as they gaze over the
bright photographs of rabbits. So why not get some to give
out as gifts or for a special reward for yourself.
View the Entire Range of Cute Rabbit Calendars by Selecting Me

Buy your Rabbit & Animal Calendars at our online
calendar mall where we sell millions of calendars
every year along with gift items for a large number
of animals, and almost every breed of dog.



Shopping is Easy and convenient online and
our service and delivery are top rated on the Internet.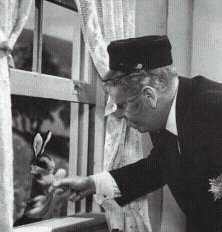 Some Cool Stuff about Rabbits:

Rabbits have long ears which are very sensitive
picking up even the faintest sound and which direction
the sound came from.

As everybody knows, rabbits are prolific breeders
with a single female having the capability to produce
more than 30 young bunnies every breeding season.
The breeding season runs from February to July in
northern climates and from August to February in
the southern part of our planet.


To view the huge selection of calendars on just about
any topic you can imagine, simply Select any
Rabbit Wall Calendar above
Custom Search

Go Here for All Animal Calendars

Heavenly Stuffed Plush Rabbits


Free Pet Newsletter

Everything You Wanted to Know About Small Pets



Alfred and Tippy designed this web page. They also
asked for extra treats before their bedtime for
their efforts, and they got them too.



You are Loved beyond your comprehension


Copyright ©
Choose To Prosper